Thanks for joining Kim and me for the Weekly Run Down today. It's been kind of a crazy up and down week over here. After all my big birthday week was finally here. Here's my rundown.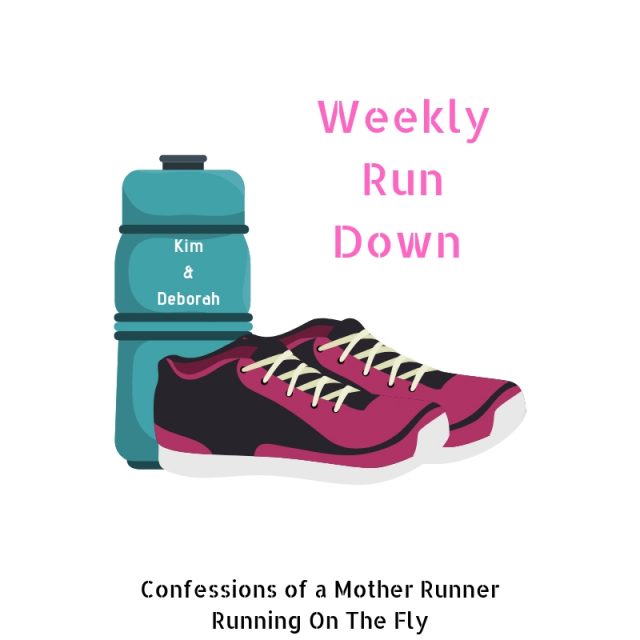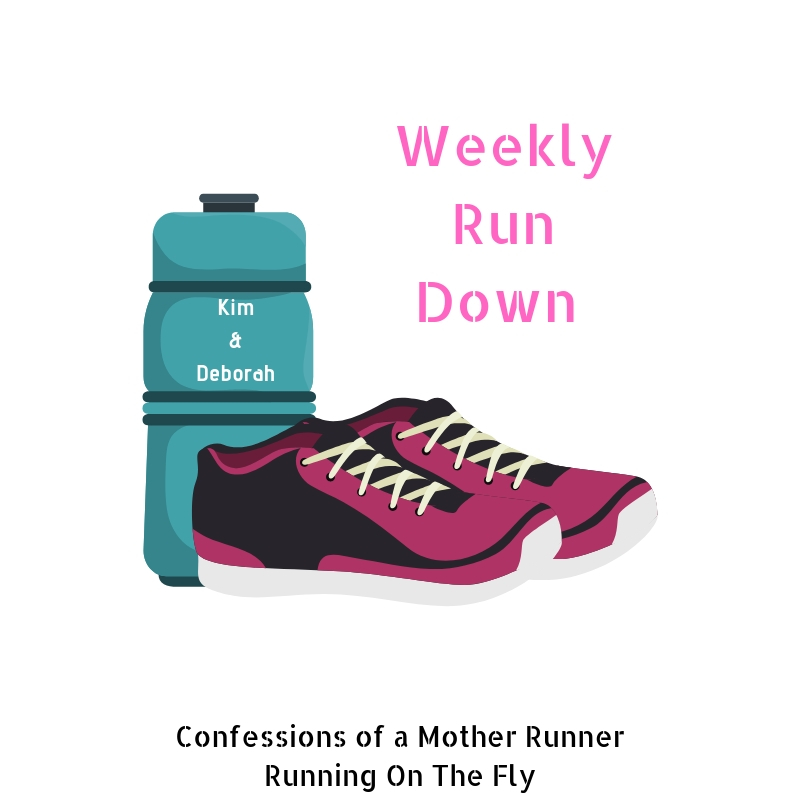 Weekly Run Down Birthday Week
Monday- 30 min Peloton + 60 m strength training
Starting my week off strong with a great Peloton class and strength training session. After 3 weeks of not being able to run because of hip pain, I decided it was time to head to the Orhto Dr. He agreed that I needed an MRI to see what was going on. He told me not to work out until I got one. Ugh.
Tuesday- unplanned rest day
I spent the morning feeling sorry myself and then got the MRI in the afternoon. Such a weird experience and it's so loud.
Wednesday- morning walk
Still kind of feeling sorry for myself but one of my friends convinced me to start celebrating my birthday early. We had a fun dinner and did some retail therapy.
Thursday- Peloton 45 min
Kicked off my actual birthday with a Peloton class and then a sushi lunch with a few of the girls. It was a busy day! We had our practice 5K for our Girls on the run team. We have them "run through" what it will be like to run their actual race next weekend. They did so fantastic and I was blown away by their accomplishments.
I had dinner with my husband and daughter. He made me a pasta flight of sorts with 3 different pastas and sauces. So yum! And another birthday cake!
Friday- 1 hour Peloton class
Cycling has been a lifesaver for me these past weeks. While it still hurts if I try to run, cycling feels good. I am sticking with that for now. I went back to the Dr to discuss my MRI results. I did not really agree with some of the things the Dr was saying. I made an appointment for a second opinion on Monday. As a Dr.'s daughter, I have no problem questioning Doctors and standing up for myself. I will be doing a whole post on my results and treatment plan later in the week. I am feeling better everyday so that is a positive sign for sure.
My MRTT Runner Girl Gang had a really fun birthday dinner for me. I am so very grateful that I have so many incredible women in my life. I have no idea what I did before I met them all. They gave me the most fantastic group gift! I know have a nice new Dyson Hair Dryer. I am so excited to start styling away.
Saturday- 1 hour hot yoga
Today is my husband's birthday! We always have a lot going on in November. I am going to have to stop eating cake next week!
Sunday- Spa day with my mom and sister and daughter
One last birthday celebration!
While my birthday week did not unfortunately have any running, I had a pretty great week of friends and food and fun. Maybe 50 won't be so bad after all! Thanks for all the birthday wishes everyone and for joining us today.
You are invited to the Inlinkz link party!