Thanks for joining Kim and me for the Weekly Run Down. Now that we are just finishing 5 weeks of this "temporary normal", I am finally adapting and settling into a schedule of sorts. It does seem to revolve around exercising and eating and oh drinking wine. This is how my week went down.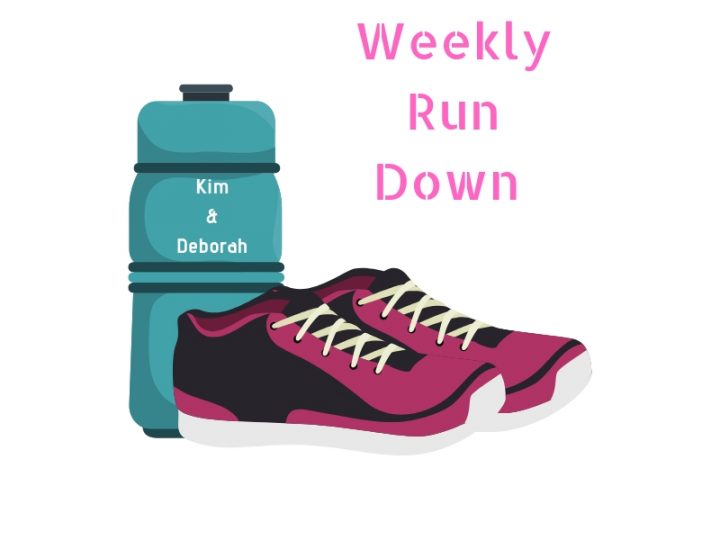 Adapting into April
Monday- 30 min Peloton cycle + chest/back + arms/shoulders + glutes/legs
Well never miss a Monday! Starting out my week with a nice mix of cardio and strength training.Discovered "tempo squats" 2 seconds up and 2 seconds down no resting at top or bottom. Definitely keeping these in the rotation.
Tuesday- 5k run and Peloton stretch
5K run for the "uncanceled race" was kind of meh but got it done! The weather was gorgeous though. Peloton stretch class.
Wednesday-Peloton cycle + core and stretch and afternoon walk
A Heavy strength day always leaves me smiling.
Thursday- 3 mile run + 1 mile walk + yoga for hips
Today's run went so much better. Not sure if it was the cooler temps or the bright sunglasses but I will take it!
Friday-Tabata Cycle Class + 30 m arms + Yoga for hips
Probably the hardest cycle class I have taken so far! I cheated on Denis and took a class with Alex. Loved the challenging Tabata drills. Will certainly be taking it again. Tough arms and shoulders class today.
Cleaned all the bathrooms in the house. It's a good look don't you think?
Saturday-20 min recovery ride + 10 m arms and yoga
Active recovery day. Could not sit still.
Afternoon Zoom call with the blogger crew was a welcome pick me up. So great to see everyone's smiling faces.We may have to keep this up even after we get back to "normal".
Sunday-5 mile run + Yoga
Felt so much better out there today. The bright sunshine helped a bunch. Did the Uncanceled 8k.
Takeaways from the week: I am adapting to a new "temporary" schedule and feeling more into a groove. I am doing much more arm strength training and really loving the results. I used to ST twice a week and now I am doing it about 4 times a week.
Tell me-Are you adapting to your new "temporary" normal? What has changed the most.
You are invited to the Inlinkz link party!