Thanks for stopping by for Meatless Monday today. Fall is in the air and so is all things pumpkin. I love to use it in unconventional ways and spice it up a bit. I know you are going to love this Vegan Pumpkin Chipotle Chili as much as I did.
Vegan Pumpkin Chipotle Chili
Chili is the perfect fall food isn't it? I used a package of Beyond Meat (vegan meat substitute) for today's recipe. You can use any meat substitute or if you are not a vegan, ground turkey or beef will work just as well. Pick your fave protein and get cooking!
Not only is this Vegan Pumpkin Chipotle Chili full of protein and flavor, it's super easy to make on a weeknight. But, special enough for a weekend as well. It freezes well or keeps in the fridge for 5 days. I like to portion mine out and freeze it so I can easily pull out when I have a craving for a warm bowl of goodness.
What gives this Pumpkin Chipotle Chili that smokey chipotle taste? I've added a can of chipotles in Adobo sauce (I use Goya) found right at your regular grocer. Simply dice them up and add them in for that smokey and slightly spicy kick. I also added in a cup of pumpkin puree. Make sure you get the 100% pumpkin. It's full vitamin C and Beta Carotene. The flavors of the chipotle and pumpkin are a killer taste combination.
You can easily adjust the spiciness level by adding more or less chili powder and paprika. The spicier the better for me!
What are some toppings that pair well with the Pumpkin Chipotle Chili?
-Sour cream or Greek Yogurt
-Shredded Cheese
-Cilantro
-jalapeños
What can I pair with Pumpkin Chipotle Chili?
-White rice, brown rice or any whole grain
-Pile on top of a baked potato or sweet potato
-Spaghetti Squash
-Tacos
Hope this gives you some great ideas on how you can create a number of meals from one pot of this delish Pumpkin Chipotle Chili. Who is ready for a bowl?
Yield: 4
Vegan Pumpkin Chipotle Chili Meatless Monday
Prep Time: 15 minutes

Cook Time: 20 minutes

Total Time: 35 minutes

A smokey and sweet hearty vegan Pumpkin Chipotle chili that hits all of the taste buttons. Easy, GF, high protein and easy to customize to your family's tastes
Ingredients
16 oz Beyond Beef (vegan meat substitute)
1 C Pumpkin Pureé
3 cloves chopped garlic
1 onion chopped
1 large red & 1 yellow bell pepper diced
1 can chiles in Adobo sauce (diced) use sauce as well
2 15 oz cans of fire roasted tomatoes
1-2 C warm water
1 C tomato pureé
seasonings:
2-4 Tbl chili powder
2 Tbl paprika
1 Tbl pepper
salt to taste
2 Tbl garlic powder
2 Tbl cumin
2 Tbl coriander
2 Tbl cinnamon
1 Tbl nutmeg
Instructions
sauté onion, garlic and Beyond Beef in a large stock pot
add in all other ingredients
adjust spices to your preference
bring to a boil then simmer for 20 min
serve warm with desired toppings
can keep in fridge for 5 days or freeze
Notes
This pumpkin chipotle chili can be adapted to any meal style. Vegan beef can be replaced with ground turkey or ground beef or pork. Anything works!
Nutrition Information:
Yield:
4
Serving Size:
1
Amount Per Serving: Calories: 482Total Fat: 25gSaturated Fat: 9gTrans Fat: 0gUnsaturated Fat: 12gCholesterol: 99mgSodium: 719mgCarbohydrates: 32gFiber: 11gSugar: 14gProtein: 36g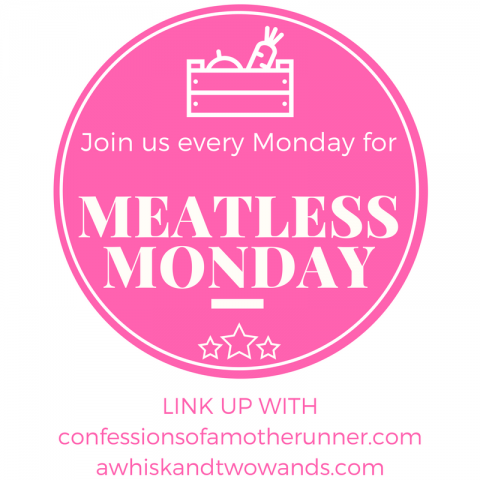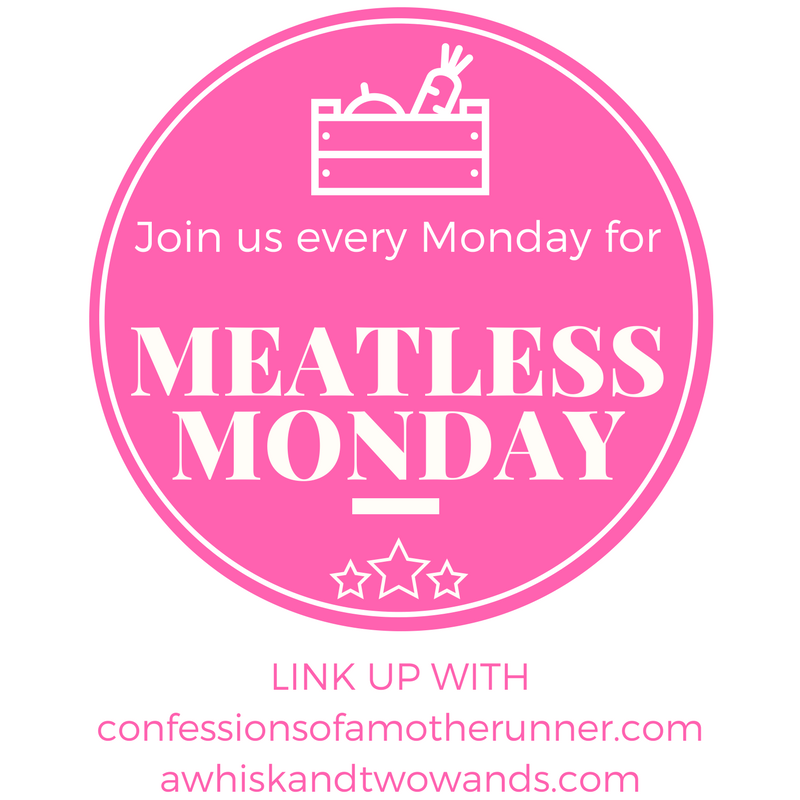 You are invited to the Inlinkz link party!