Thanks for joining Sarah and me for Meatless Monday today. Now that fall has officially arrived and it's the beginning of October, I am craving some heartier breakfast foods. Not every day, of course, but who does not love an occasional weekend breakfast treat? I know I do! I am still not quite ready for all things pumpkin but I did want to capture the smells and tastes of fall in my dish. I know you are going to love this Overnight Berry French Toast Bake.
Overnight Berry French Toast Bake
At our house, we sometimes like to do breakfast for dinner to mix it up a bit. Berry French Toast Bake is made in advance, it's perfect for either breakfast or dinner. It takes just a few minutes to assemble the ingredients so that you could prep it in the morning to serve as dinner or prep at night for a weekend brunch treat for the whole family.
One of the perks (in my opinion) of longer fall runs, is justifying my need to eat all the foods afterward. Loaded with eggs, milk, and bread this Overnight Berry French Toast Bake is the perfect meal to refuel with after a long run or race. Wouldn't you agree? Have someone pop it into the oven right before you return home from your workout and walk into the most delicious fall smells of cinnamon, nutmeg, and allspice. You can thank me later!
I've used Challah bread for this breakfast treat but you can easily substitute any bread of choice. Love how it soaks up all the goodness and bakes very well. The baked, warm strawberries and blueberries are an added bonus. So many other French Toast casseroles use lots of sugar atop but I don't think that is necessary at all. Instead, I prefer to load up my Berry French Toast with whole fruits and then drizzle just enough pure maple syrup on top.
The prep for this Overnight Berry French Toast could not be easier. You simply break your Challah bread into chunks and load it into a casserole dish. Whisk up your eggs and milk and all of those yummy seasonings. Pour it on top, add the fruit and let everyone soak in a nice milk bath for at least 4 hours. Overnight is best. Pop that dish right into the oven and in 40 minutes your kitchen is smelling amazing. You've now got yourself one delicious brunch to enjoy.
Breakfast for dinner? What's your favorite refuel "healthyish" breakfast?
Yield: 6
Overnight Berry French Toast Bake
Prep Time: 5 minutes

Cook Time: 40 minutes

Total Time: 45 minutes

A berry filled overnight French toast bake that everyone will jump out of bed for
Ingredients
1 -2 loaves of Challah bread torn into large chunks
8 extra large or jumbo eggs
2 1/2 C of milk of your choice
2 tsp of cinnamon 2 tsp nutmeg
1 tsp allspice
3/4 tsp cloves
dash of salt
2 C fresh diced strawberries
1 C fresh blueberries
2 tsp vanilla extract
1 tsp almond extract
maple syrup to drizzle on top
Instructions
spray casserole pan w cooking spray
place bread pieces into casserole dish
In a large bowl whisk together remaining ingredients save fruit
Pour egg mixture on top of bread
Add in fruit
cover and chill for at least 4-6 hours
To bake:
preheat oven to 400 degrees
Bake casserole uncovered for approx. 40 min until eggs are set.
Serve with syrup is desired
Check out our new Meatless Monday badge-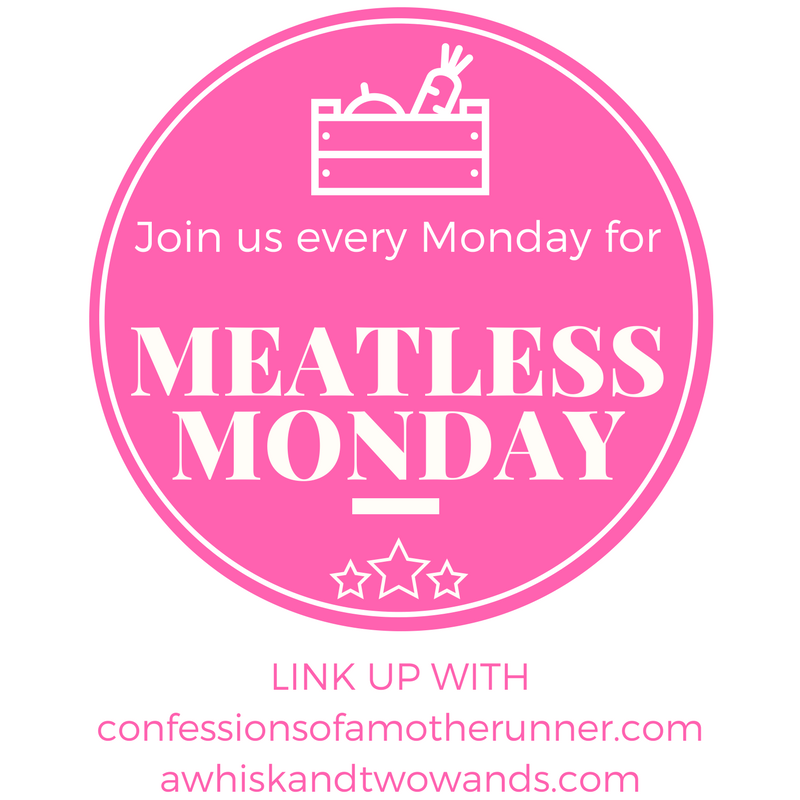 Loading InLinkz ...