Thanks for joining Coco and Me for the May Ultimate Coffee Date. If there was ever a time that I craved an actual, real in person Coffee Date with friends, it's now. Instead of my usual latte, I might just go with something spiked. Seems to be a good strategy right now! Grab your coffee mugs and let's chat.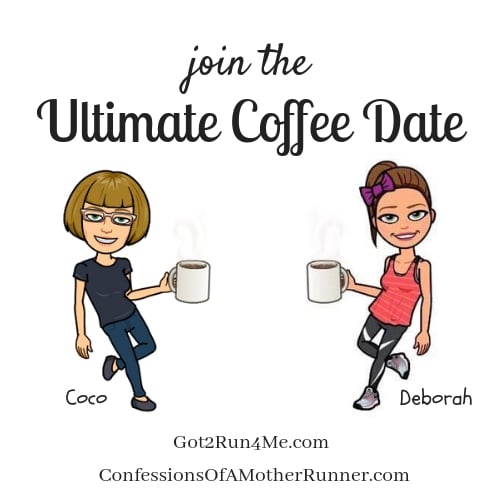 May Ultimate Coffee Date make mine spiked
If we were having coffee I would tell you…
I used to enjoy grocery shopping. I loved perusing the vegetable aisle to get inspiration on what to make for dinner or create for blog recipes. Now, grocery shopping has to be the most stressful thing around. For the first few weeks, I had everything delivered which was so so. I am now going shopping only once a week and wow it's the best way to spike your blood pressure. I feel like I am in some horrible game show where I have to speed walk through the store throwing in as many items as I can find as fast as I can find them before being attacked by some unseen predator.
If we were having coffee I would tell you…
I am thankful that I can get outside on most days and take afternoon walks. Just getting out for fresh air everyday really helps me. I am either talking on the phone with a friend or listening to an audio book. Our virtual book club is reading Long Bright River and it's really good. It's been compared to Gone Girl and is also going to be made into a movie. If you are looking for a thriller type book, check it out. Oh an I lost one of my air pods! How does someone do that? So I am listening with one ear ha ha.
If we were having coffee, I would tell you
My Runbet game starts today and it's not too late to join in. It's a fun way way to stay motivated and encourage yourself to get outside for 4 walks or runs per week. It's not about competing with other people but rather, ensuring that you meet your own goals. It is fun to encourage and stay connected with your friends though. Everything is better with friends! This post explains more in detail how it works. If you'd like to join me here is the link to sign up today.
Your turn! If we were having coffee, what would you tel me? What are you drinking?
You are invited to the Inlinkz link party!