I sure do miss coffee dates with friends! Now that things are getting back to "normal", I am planning on catching up big time this summer. Until then, I've got lots to share with you for our June Ultimate Coffee Date. Thanks for joining me and Coco. Grab your mugs and let's catch up.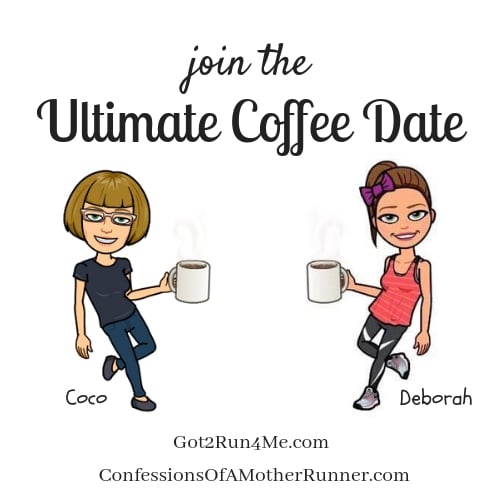 June Ultimate Coffee Date
If we were having coffee, I would tell you…
I am headed to San Francisco next weekend for a 4 day running and hiking trek. My running friend and I will be on a self-guided 4 day adventure with Wine Country Trekking starting in Sausalito. We will run along the gorgeous coastline and visit Muir Woods and Mt. Tam finally ending up in Olema. We will cover 35-40 miles over the 4 days. I have never done anything like this and I am super pumped. Have running shoes and ready to travel! Stay tuned for lots of photos next week.
I don't have too much trail running experience. By too much, I mean practically none. As you can see from the photo above, I will be figuring that part out quickly! I am all set with my Brooks Cascadia trail shoes and ready to hit the trails.
If we were having coffee I would tell you…
I thought that I would have a hard time reintegrating post-pandemic. Boy, was I wrong. As soon as we touched down in Chicago last weekend, I soon discovered how ready I was. They were partying like it was 2019 and I jumped right on the bandwagon. I peeled my mask right off in the hotel (after reading the sign that they were no longer required). My daughter and I got all new makeup regimens mask free. It felt so normal and I am all for it.
If we were having coffee, I would say, "now it's your turn". What would you tell me?

You are invited to the Inlinkz link party!