In my never ending quest to find healthier ways to enjoy all of my favorite foods, I am back with another addictively delicious delight for you. Deservingly so, Zucchini is kind of the wonderchild of late. I mean what can't you do with zucchini these days. From Zoodles to baked goods to,Ramen soup, zucchini is kind of a superstar. But wait, there's more. These insanely good zucchini waffle grilled cheese sandwiches will change your life. No seriously, they will. (This post contains affiliate links.)
I am going to show you how to easily create a healthier, lower carb, and lower calorie grilled cheese. These wonderful waffles are also gluten free. No need to give up the foods you love when there are so many ways to enjoy them. Because sometimes, you just need an ooey, gooey, cheesy grilled cheese.
Insanely Good Zucchini Waffle Grilled Cheese
These zucchini waffle grilled cheese sandwiches are pretty simple. I shredded about 4 cups of zucchini and combined that with 2 eggs. I mixed in some almond flour, parmesan cheese, and seasonings. That's it! You are ready to waffle! I recently "amazoned" myself this Belgian waffle maker and it's been love at first bite. Super easy and mess free with a drip tray. Thank you very much for that.
The key to making the perfect Zucchini Waffle Grilled Cheese is getting as much water out of the zucchini. To do this, I suggest wrapping it up in a thin kitchen towel and squeezing it. It works well with minimal mess. Remember to lightly coat your waffle maker with some oil to prevent sticking. Cooking spray can dull the non-stick coating.
For this recipe, I used about 1/2 cup of batter for each waffle and ended up with 4 waffles. Perfect for 2 Zucchini Waffle Grilled Cheese Sandwiches. The easiest way to make your grilled cheese is to put your waffle back into the waffle maker, add your cheese, and then top with a second waffle. I suggest Gruyere or Mozzarella but any cheese will do! Just a few minutes and your life-changing zucchini waffle grilled cheese is done!
Can I make these Zucchini Grilled Cheese Waffles ahead?
The waffles themselves can be made ahead. I would warm them up either in a skillet or back in the waffle iron then add the cheese in between them.
Can they be frozen?
I believe they would do better in the refrigerator for up to a week. Freezing will make them mushy.
What other ingredients can I add into my Zucchini Waffle Grilled Cheese?
So many things! Here are a few ideas:
-sliced tomato
-sliced mushrooms
-bacon
-chicken or turkey
-avocado
With just a few ingredients you can be dining on these oh-so cheesy, delicious waffles. These Insanely good Zucchini Waffle Grilled Cheese Sandwiches are life changing. Gluten free, low carb, and lower calorie. What's not to love? Let me know what you think.
Yield:

2
Insanely Good Zucchini Waffle Grilled Cheese That Will Change Your Life
No guilt low carb, gluten free, lower calorie Zucchini Waffle Grilled Cheese sandwiches that will change your life. Easy and oh so cheesy must try!
Ingredients
4 Cups shredded Zucchini
2 extra large eggs
1/2 C almond flour
1/4 C parmesan cheese
1 tsp garlic powder
1/2 tsp salt
1/2 tsp pepper
1 tsp basil
1 tsp oregano
1/2 C shredded Gruyere or Mozzarella or cheese of choice
Instructions
heat waffle maker to medium heat
drain water from zucchini (see notes below)
in a medium bowl combine
zucchini, spices, eggs, almond flour and parmesan
coat waffle iron with a small amount of oil
add 1/2 c of mixture to waffle iron cook for approx 3-4 min
carefully remover with spatula and repeat process to make about 4 waffles
place one waffle back in iron and top with 1/2 of cheese add 2nd waffle back and cook to melt cheese about 2 min
repeat for second grilled cheese
Notes
For best results, squeeze excess water from zucchini after shredding. Place zucchini in a cheese cloth or thin kitchen towel and squeeze.
Thanks for joining me and Sarah today.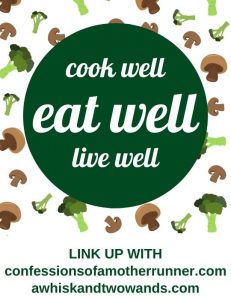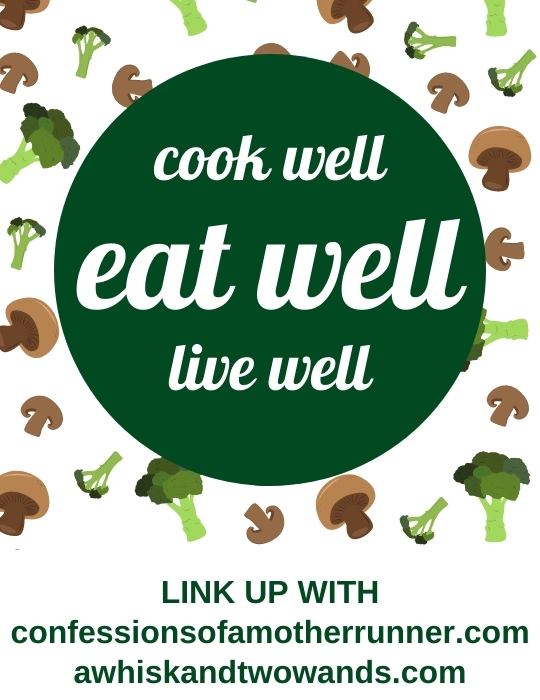 You are invited to the Inlinkz link party!