Huge thank you to my friend and Ultimate Coffee Date co host, Coco, who graciously offered to help me out this week with a guest post while I am away on vacation. Take it away Coco.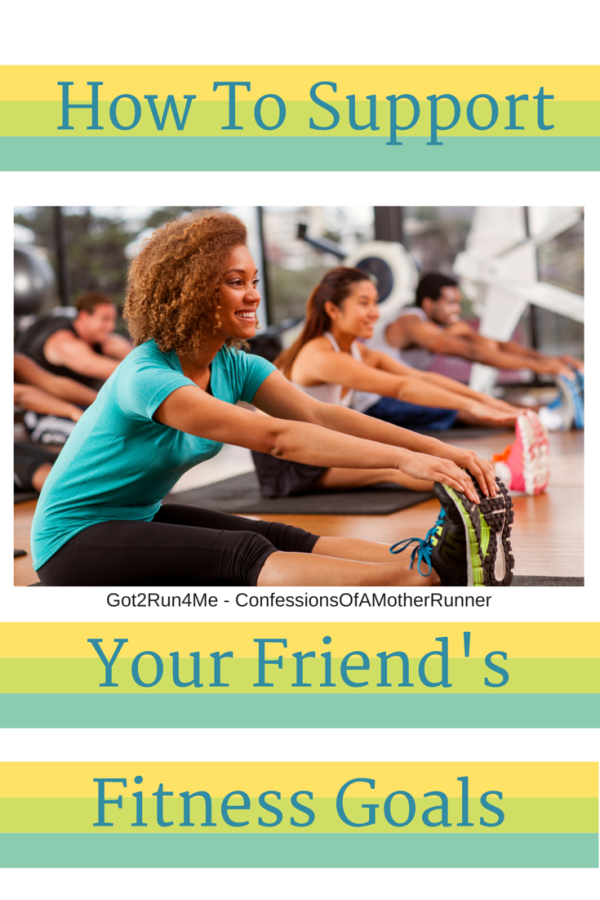 This is the time of year when a lot of people are making healthy New Year's Resolutions. I know I am recommitting to my healthy habits after a few weeks of indulging, but how do you support someone who is new to this whole fitness thing?
1.

Encourage their efforts.

This may sound obvious, but a few encouraging words can go a long way to support and motivate someone who is just starting a diet or exercise program. This can be especially important for friends who don't have support at home, or aren't comfortable sharing their new goals with others.
2.

Don't offer unsolicited advice.

 To make sure you don't cross the line between encouraging and nagging, hold your tongue when you are tempted to offer unsolicited advice. Remember the diet that worked for you and the workout you love may not be right for your friend. Unless they are trying something that may put their health at risk, let them try their own thing.
3.

Offer to join them.

One of the hardest things about starting a fitness program is waking in the door of the gym or studio for the first time. I stress over everything from what to wear to how to check in to what to do once I'm there. Going with a friend who knows the ropes can make the experience much less intimidating, so offer to accompany your friend to help put her at ease.
4.

Get out of your own comfort zone.

The flip side of helping your friend feel comfortable is trying something new together that may make you both feel uncomfortable. Maybe you've never tried aerial yoga or gone to a November Project workout. Show your friend that you're willing to get out of your own comfort zone and try something new that you both may come to love.
5.

Be an example, not an enabler.

We've all heard about the studies showing that we are more likely to indulge if we are out with friends who also are indulging. When you meet your friend for coffee, set a good example by ordering on the light side and skipping the jumbo pastries, or suggest a restaurant with healthy options for lunch or dinner. Better yet, include time for a walk in your plans and reminder her that every step towards her goal is a step in the right direction.
How do you support your friend's fitness goals?
You can read more from Coco at Running With Perseverance, like her Facebook page, and follow her on Twitter and Instagram, and of course stop by when she co-hosts the

Ultimate Coffee Date with Lynda and me on Saturday! Hope you will join us.



Linking up with Ann Marie, Nicole, Michelle & Angelina Marie