Thanks for joining Kim and me for our Weekly Run Down today. Well. things have sure gotten to crazy levels quickly huh? After letting all of my emotions spill out in my Runfessions post the other day, I am really trying to make the most of things. Thankfully, my workouts are keeping me sane right now. Here's a peak into my week.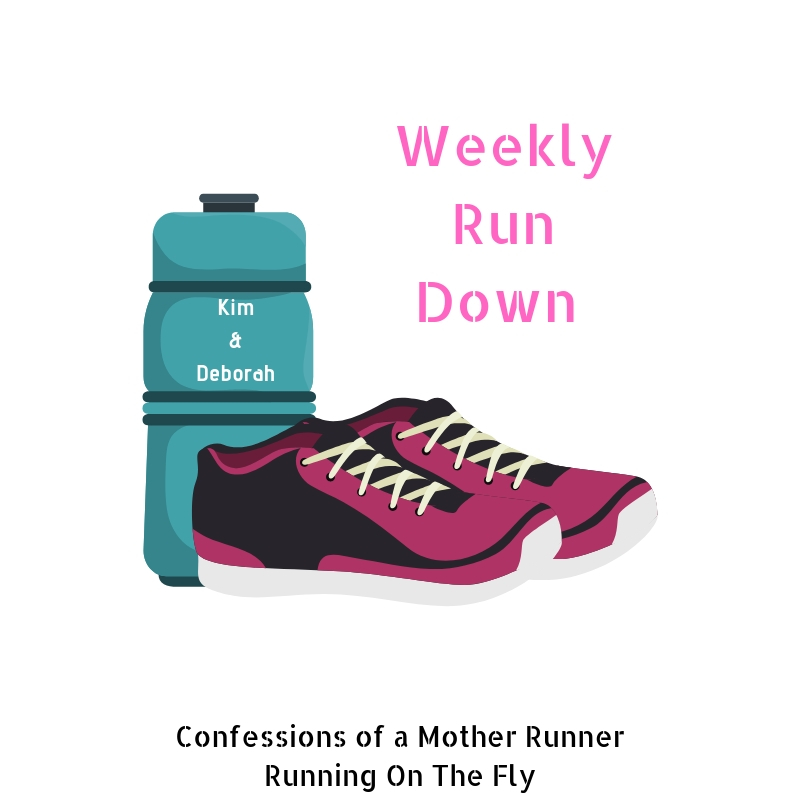 Weekly run Down Making the most of things
Monday-60 min of Peloton cycle + short upper body and stretch
Today was also my daughter's 23rd birthday. Since we could not get together with our family in person, we planned a surprise Zoom costume dinner party. We had the grandparents on one screen and my sister and the cousins on the other. We pulled out random costumes that we had. I figured with super girl, Santa and Jesus perhaps this bunch of super heroes could save the day. She was really happy and we had lots of laughs. We were even able to have a beautiful cake shipped in.
Tuesday- 3.5 mile solo run
I am not used to running alone and I kind of had a rough day all around. My neighborhood is crazy hilly so I guess I am going to be doing some hill training. Happy to be done.
Wednesday-60 minutes Peloton cycle + 40 min Glutes, legs, arms & core
Finding tons of new Peloton strength training classes to do! Really making the most of it by trying new ones.
Remember those stitches I got last week? They were due to come out today and I did not want to go into the Dr.'s office. So, I let my husband take them out at home. He enjoyed playing Dr a little more than I did! He did a great job and I was free to do all the upper body weights. Now that is something that never would have happened pre crazy times of late! NO photos ha ha.
Thursday- 3.5 mile run
My run went much better today with the help of sunshine, a virtual 5K and 2 Peloton outdoor running classes. Just having someone talking to me while running was a huge help.
Friday-60 minutes cycle + 20 min arms and shoulders
Really loving the upper body classes.
Happy mail day over here!
Saturday- 30 min cycle + 10 min core class
While normally this would be my day off, I just needed to move. Did a shorter workout and core. This is now my highest cycle mileage month ever and still a few days to go!
My son prepared a whole "Bennihana" type dinner for us tonight. He did a great job lots of fun.
Sunday- Run Day on the plan 10 K
Thanks so much for joining us today. We really hope this space gives you all a place to connect and feel "normal" during these stressful times. Our little community here is very special.Don't miss the Ultimate coffee date next friday/saturday.
Tell me what have you done this week that you never would have done before?
You are invited to the Inlinkz link party!