Thanks for joining Kim and me for the Weekly Run Down today. We are loving all of the participation and interaction we are seeing each week. This week we are saying hello August. I have a big goal this month and that is to just embrace the heat and have a better mindset about my runs. Maybe I will start tomorrow 🙂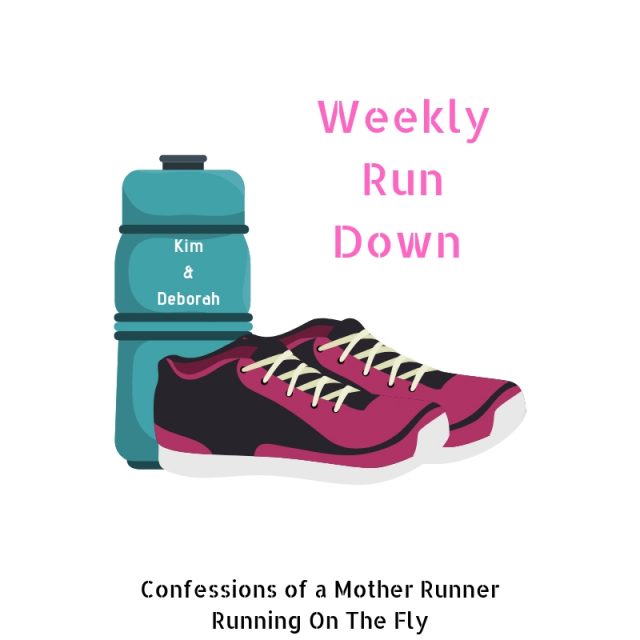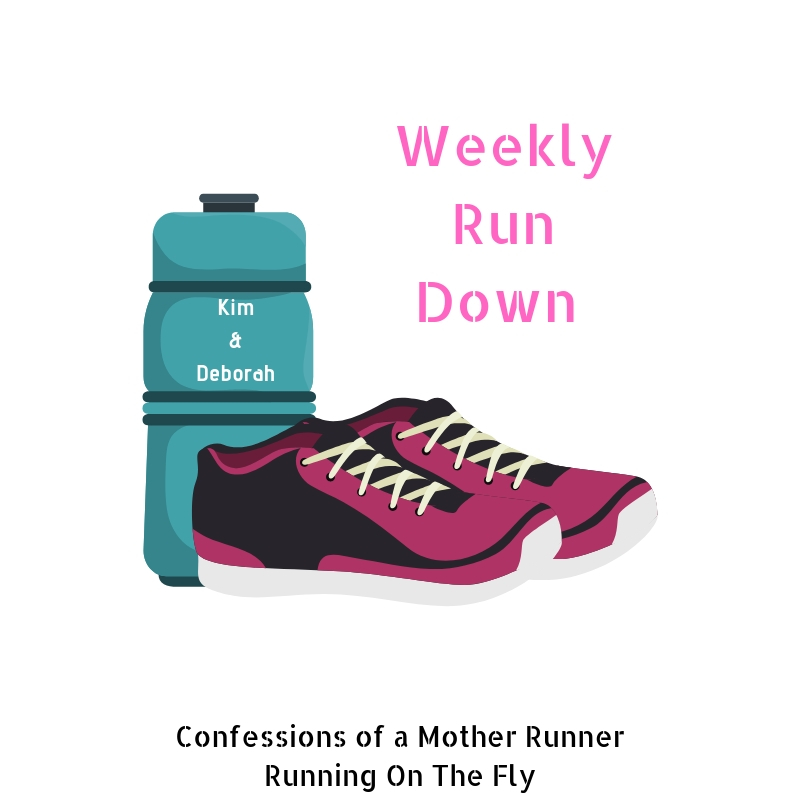 Hello August
Monday- 30 min Peloton + 60 m strength training + 2 mile walk
As usual I like to hit it hard on Monday mornings. Just puts me in a good mindset for the week. Had a fun afternoon power walk with some of my crew.
Tuesday- 3.25 miles + 15 min stretch + 10 min core class
We started and finished our run today at a local coffee shop to mix up our route and provide a little more shade. Still struggled with the humidity.
Wednesday- 20 min Peloton + 90 min strength training and kickboxing
I did not like the way my photo came out so no Workout Wednesday post. Did it really even happen? Yes!
Thursday- 3.5 mile run + 1 mile walk + 10 min core class
Found a short but shady trail to run on ad escape the heat. Walked to Panera and back afterwards for my cold iced tea. I am becoming a very frequent customer there.!
Friday- 45 min Peloton bike + 10 min core
I was hoping to get outside for my bike ride today but woke up to thunderstorm warnings. Never did rain at all! Go figure. Ended up having a great ride and beating my last maximum output so all smiles here.
Saturday- 2.5 mile run and 1/2 mile walk + 20 min Peloton yoga flow
Well hello August! I am determined to try to suck it up and have a better attitude about running. Fall will be here soon! I slept in a bit today and headed out on a solo run. Walked up the hill at the end. Trying to smile here even though my sweat is dripping into my eyes. Ha!
Sunday- hot yoga class

Have not been in a few weeks and I am looking forward to it!
Thanks again for joining us today! I have a yummy summer muffin recipe coming your way for Meatless Monday tomorrow.
You are invited to the Inlinkz link party!