Thanks for joining Kim and me for the Weekly Run Down. I sure need and look forward to these blog connections now more than ever. It's so important for us to stay connected and help to motivate each other while we all find our new normal.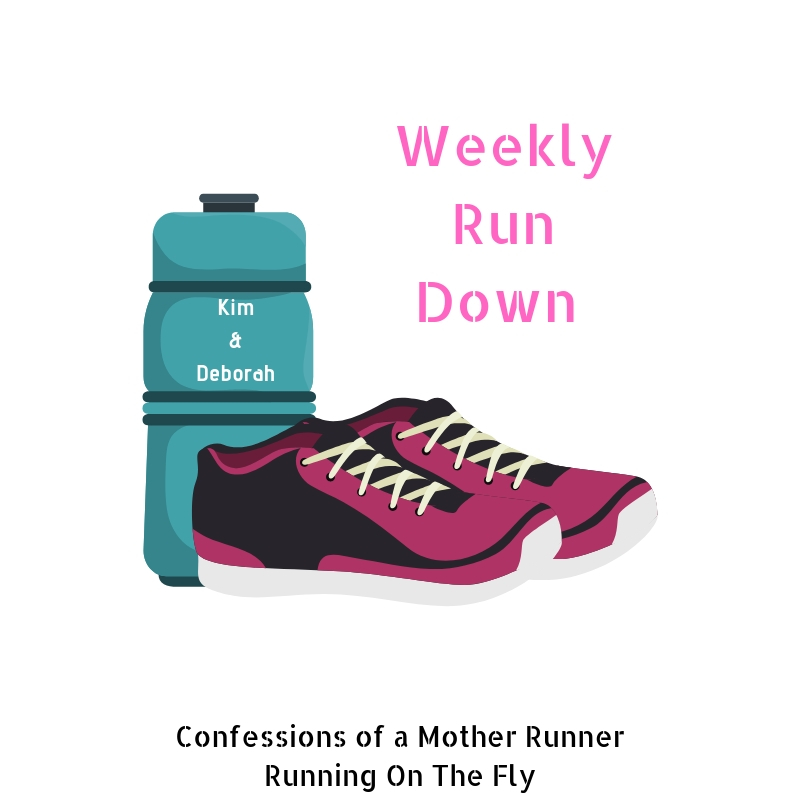 Finding our new normal
This may have been one of the longest weeks ever! So much has happened so quickly that has thrown us all into extreme fear and panic. Week 1 of trying to find our new normal was challenging for all of us. For me, maintaining my workout schedule has been a huge help in my attempt to stick to a schedule.
My daughter and husband are both working from home and seem to be able to busy themselves. My college aged son is home with no on line classes for another week. He is probably having the hardest time so far with really nothing to do. A week ago he was having a ball in his fraternity house and now he is here trapped in our house. He is not happy, I know, none of us are.
Anyway, back to those workouts that, more than ever, keep me sane. Here's my weekly run down.
Monday-60 m of Peloton cycle + 30 m of strength training
I woke up with jet lag from Vegas but needed to get to the store super early. Since we were away we had nothing in our house. Went to store and 7:30 and there was not too much left. What I did see was people hurrying around with absolute fear on their faces. Reality and my new normal set in,
Tuesday- 4 mile run + 20 min Peloton
A few of us met up for our usual run keeping an appropriate distance of course. Still better than running alone!
Wednesday-3.5 mile walk
I had a long scheduled minor dermatological appointment scheduled to remove a small basal cell (skin cancer yes) on my chest. This did require a few stitches so I was told no running for 2 days. Ugh bad timing. Did enjoy a nice walk in the afternoon. I am totally fine and it does not hurt at all. One of my favorite lunge variations from my 15 Minute lower body stability ball workout,
Thursday- 17 mile bike ride + 1.5 mile walk
First outdoor bike of the year and boy did it feel amazing to get out there! On the positive side, we saw so many parents out walking with kids, sitting outside reading together. I hope that is something that stays!
Friday- 45 min Peloton ride + 1.5 mile walk
Hit my 250th ride today! Nice to have something little like that to smile about! Loving these daily walks as a way to get out and get some fresh air.
Saturday-50 minutes of Peloton cycle + 30 minutes of yoga flow
Took my yoga outside in the backyard. Fresh air never felt so good!
Sunday-Run Day! 10 mile run
Feeling very accomplished!
Finally! Kim and I are hosting a challenge to keep us all moving and connecting through all of this. #19For19Challenge. Join us by doing 19 minutes of any kind of exercise for 19 days. Tag us on Insta for virtual high fives.
Thanks again for joining us today. Having this connected community is more important than ever to me as we find our new normal. Thankful for you all. Now let's have a huge virtual group hug. We got this!
You are invited to the Inlinkz link party!