Thanks for joining Sarah and me for Meatless Monday today. So I did something I swore I would never do! I baked something with pumpkin it before October. I just couldn't help it because these Oatmeal Pumpkin Trail Mix Muffins are too delicious not to share with you all asap.
Oatmeal Pumpkin Trail Mix Muffins
Instead of white flour, I ground up some oatmeal and flax as the base. These Oatmeal Pumpkin Trail Mix Muffins are naturally gluten free. About that trail mix? I love to make my own mix of nuts (peanuts, walnuts, almonds), dried cranberry, chocolate chips and seeds to snack on. I figured why not take that snack idea and add into right into a muffin? Add in a little pureed pumpkin for taste and moisture and these little bites are pretty irresistible.
Any mix of your favorite nuts and sees will work for the the trail mix. Peanuts, walnuts, cashews and pumpkin seeds are all great choices. Mini chocolate chips and dried fruits add a nice bit of natural sweetness. I have omitted any white sugar from these Muffins and used a bit of pure maple syrup as the only sweetener.
[You may also like these Espresso Blueberry Oatmeal Bites or these Strawberry Banana Chocolate Chip Muffins]
A versatile snack that is perfect for pre or post workout nutrition or an afternoon treat with coffee. Treat yourself to these addictively good Oatmeal Pumpkin Trail Mix Muffins. Make some today and freeze the rest for later. Tell me, what are your favorite trail mix ingredients? Have you started baking with pumpkin yet this year? Do you love a good muffin pre or post workout?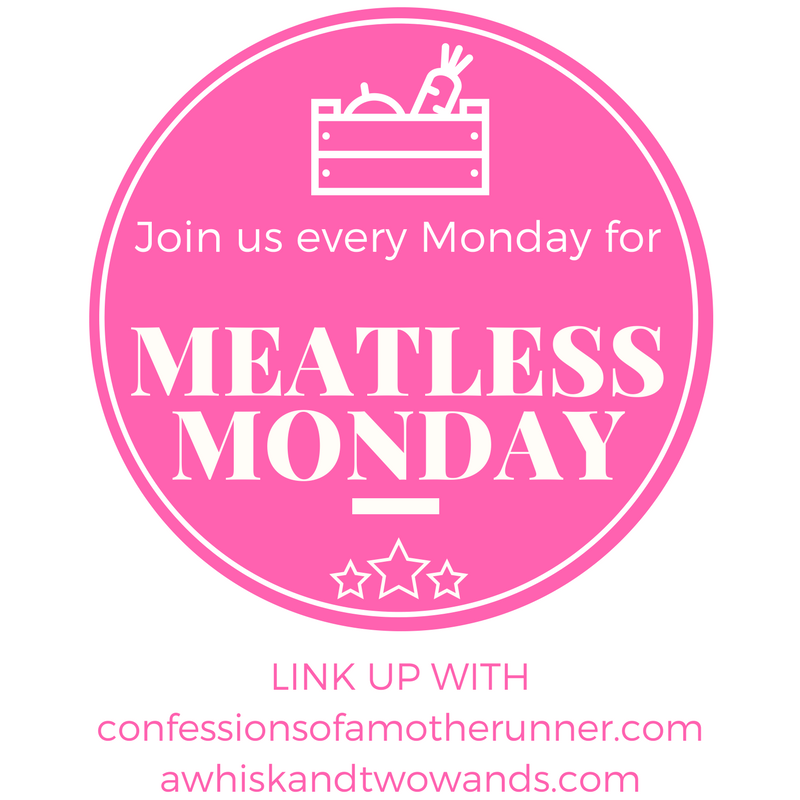 You are invited to the Inlinkz link party!
Ingredients
2 Cups old fashioned oats
1/4 C flax seeds
2 eggs
1/3 C pure maple syrup
2 ripe bananas mashed
1 C pumpkin pureé
1/4 C milk of your choice
2 tsp vanilla extract
1 tsp baking soda
1/2 tsp salt
2 tsp cinnamon
1 tsp pumpkin pie spice
1 Cup of trail mix (peanuts, walnuts, pumpkin seeds, choc chips, cranberries)
Instructions
Preheat oven to 350 degrees
In a food processor-pulse oatmeal and flax into a flour consistency
set aside
In a large mixing bowl add:
maple syrup, vanilla & pumpkin and whisk
add eggs and whisk
Add milk and bananas stir
Add cinnamon, baking soda, pumpkin spice, salt & combine
Fold in trail mix
spray muffin tin w cooking spray
add about 1/4 C of batter to each muffin
bake aprrox 25 min until middle is set
cool and enjoy
Can freeze for future enjoyment
https://confessionsofamotherrunner.com/oatmeal-pumpkin-trail-mix-muffins/