Thanks for joining Sarah and me for Meatless Monday today. Now that the weather is getting cooler and morning runs are getting longer, I am ready for a little breakfast switch up. I have always wanted to enjoy eating oatmeal but could not find the right combination of taste and texture until now. This Berry-licious Oatmeal Breakfast Bake hits the spot and could not be easier to meal prep and enjoy all week.
Berry-licious Oatmeal Breakfast Bake
I've always felt that if I start off the day with a healthy nutritious breakfast, it sets the tone for the whole day. Not everyone has the time to whip up something every morning. That's what makes this Berry-licious Oatmeal Breakfast Bake so fantastic. You can easily bake it ahead of time and enjoy it all week. It warms up just perfectly in the microwave.
Did I mention that this nutritious breakfast has no added sugar at all and only a few real ingredients? Steel cut oatmeal, bananas, berries, eggs and milk of your choice. Throw in a dash of salt, vanilla and baking powder and you've got yourself a power packed Berry-licious Oatmeal Breakfast Bake.
After a few recipe trials, I've found the simplest way to prepare this Berry-licious Oatmeal Breakfast Bake is to use frozen mixed berries and a fresh banana. This time of the year, the frozen berries are tastier and more economical. Also ensures that you always have them on hand. I've used a blend of frozen strawberries, blackberries and blueberries but any blend will work just fine.
[You may also like Blackberry French toast bites and Cinnamon Raisin Pumpkin Challah bake]
Yield:

6
Berry-licious Oatmeal Breakfast Bake
A wholesome gluten free berry packed oatmeal breakfast bake. Make ahead and enjoy all week
Ingredients
2 cups of steel cut oatmeal
1 tsp baking powder
2 tsp cinnamon
1 tsp nutmeg
1/4 tsp salt
2 C milk of your choice
2 large eggs
1 tbl vanilla
1-2 bananas-sliced
2 Cups frozen mixed berries (blueberries, strawberries, blackberries)
Instructions
Spray a casserole dish with cooking spray
Preheat oven to 375
In a small bowl mix: oats, baking powder, cinnamon, nutmeg & salt
Layer bananas into casserole dish
Pour oat mixture on top to cover
Whisk eggs, milk and vanilla and pour over top
Sprinkle on frozen berries
Bake 25-30 min until firm
serve with drizzle of maple syrup
I've been loving this Berry-licious Oatmeal breakfast bake the last two weeks and hope that you do too. Tell me-do you change your breakfasts when the weather cools off?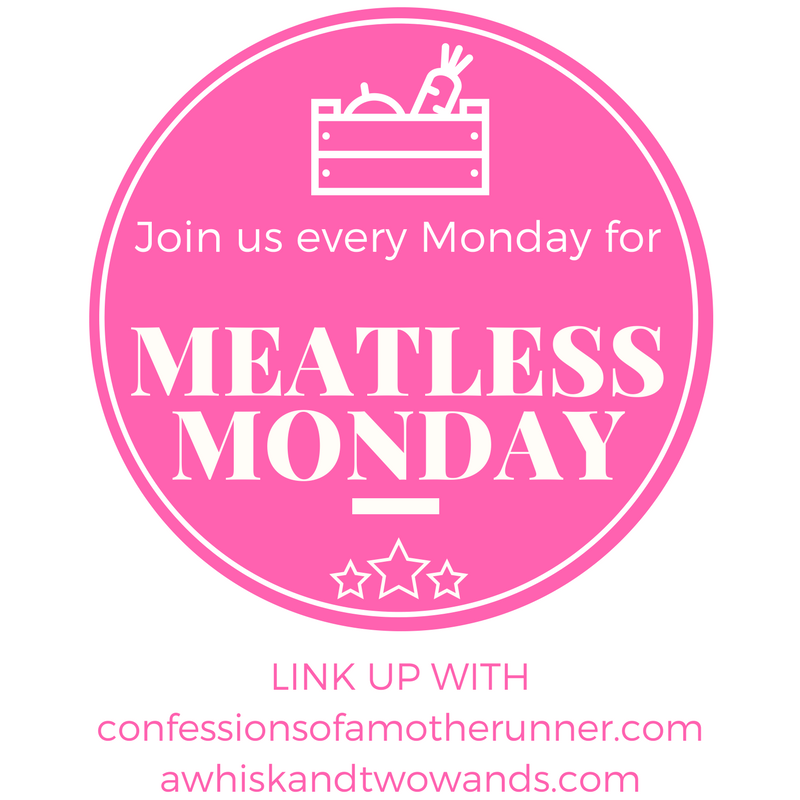 Loading InLinkz ...